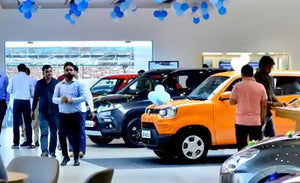 How The COVID-19 Pandemic Has Changed The Course For Buying Cars
The COVID-19 pandemic has changed us. After all, maintaining social distancing and staying at home as much as we can is a part of our lives now. We could never imagine such a situation a few months ago. But it is here now, it is the present, and it may well be the future.
But how the pandemic affected car dealers?
Ultimately, we all need a car. So, if you need to buy a car today, how can you do it?
The reality is that riding a public transportation is a no-no for most people. Even for the ones that used to use them on a daily basis. People are afraid of getting infected and they are turning more and more into their own private vehicles.
As the economies around the world open, little by little, people are required to drive to work again. So, if you are considering buying a car, you need to know that your experience will be mainly virtual. However, it varies from dealership to dealership.
While the traditional handshake deal is dead for good, we believe that smaller showrooms should be able to resist the pandemic especially the ones that include pre-approved financing as well as insurance transactions and online sales.
How Can You Buy A Car Today?
Ultimately, most of the process will be online. In most cases, you will need to get in touch with the dealership and ask all the questions you may have about the car you are considering buying. The salesperson should be able to show you all the images of the interior and exterior as well as present you with the extras or add-ons. But then comes the time where you want to do a test drive.
Some dealerships are already thinking about innovative solutions so that you can test the car before you buy it. So, they are using plastic wraps on the seats and steering wheels and they will meet you. This way, they are showing the potential buyer that he doesn't even need to go to the dealership. This is just one of the options that are being offered. 
So, summing up, if you are about to buy a car during the pandemic, keep in mind that:
The process is almost all virtual, from browsing to actually buying the car.
There are some amazing deals because the industry has suffered quite some losses during the pandemic.
The process is faster and more efficient.
No matter if you're taking a test drive or getting or new car. it will be delivered to you.
How Will Cars Be Sold In The Future
The COVID-19 pandemic has been showing us that we can make deals and live our lives differently. It's not a matter of better or worse; it's simply different. And we have all been adapting to this new reality of maintaining social distancing and wearing masks. So, it is natural that buying cars online is the future. In fact, it is already being the present for many people who are simply afraid of using public transportation. 
---