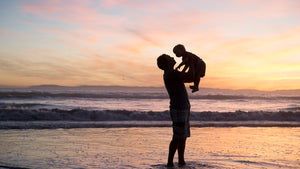 6 Father's Day Gifts For Every Type Of Dad
With Father's Day just around the corner, you may be wondering what you can give yours. The truth is that as you grow older, it becomes more difficult to pick a unique gift. So, we decided to give you some unique Father's Day ideas for every type of dad.
6 Father's Day Gifts For Every Type Of Dad
For The Fit Dad
When you have a dad who loves to exercise, then you can give him something he can use when he is working out. In case your dad loves running or jogging, then you can consider a fitness tracker. This way, he will be able to tack all his main functions including daily steps, heart rate, and even calories burned.
For The Handy Dad
When your dad is a DIY kind of person, then you can give him a tool kit. After al, between wrenches and screwdrivers, he will have all the tools in place when he needs to do some electronic fixes and carpentry work around the house.
For The Groomed Dad
 Some dads simply love to be at their best every time they leave the house. If your ad fits this category, then he will probably love an electric groomer.
For The Tech-Savvy Dad
For dads who simply love gadgets, then a smartwatch may be the perfect gift. Between getting calls and messages and even storing his favorite songs, we are sure he will love his new gadget.
For The Stylish Dad
When your dad likes to be stylish all year round, then you may consider a beautiful wallet. Besides holding notes, coins, and credit cards, you can be sure that he will ensure that it matches his outfit.
For the Dad who loves to ride
In case your dad simply loves to drive around in his car, then a keychain may be the best gift ever. While you may think that this is just a too common present, then you may think about if you check what we are talking about.
Ultimately, you don't offer to offer your dad just another keychain. After all, he probably already has too many. But what about a personalized keychain? Well, we are talking about a personalized keychain where you can add the car brand and model as well as the plate. Besides, this is the kind of keychain that will last for a very long time. After all, it is made of stainless steel grade 304.
Bottom Line
Hopefully, you won't run out of ideas this year. But more important than this, you can rest assured that your dad will love his Father's Day gift.
---